Band of Brothers
Current Issue Classmates Are Discussing: Heart Fitness
USNA '66 Classmates participated in a zoom on 28 November 2023. Click HERE to access the recording about fitness and its impact on mortality. The speaker (Frank Day USNA '66) shares his personal experience with using an Apple Watch to track his fitness and how it led him to develop an algorithm to predict fitness levels. He discusses the relationship between fitness and the risk of dying, highlighting that even small improvements in fitness can have a significant impact on mortality. Frank also explains how to estimate heart fitness without going to a lab and emphasizes the importance of monitoring heart rate during sleep. The presentation concludes with a Q&A discussion on other cardiac issues and risks. Click HERE to access other WELLNESS issues the Class of 1966 is addressing.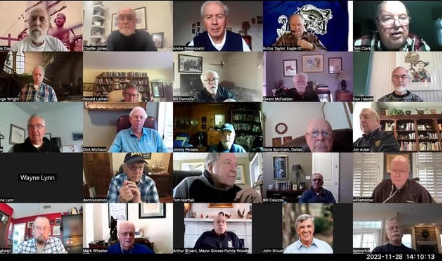 In the Beginning…
On 27 June 1962, a select group of young men stood in Tecumseh Court and took our first Oath of Office. Our shared experiences since that day have made us lifelong Classmates and Shipmates and have given us a unique understanding of what those terms mean.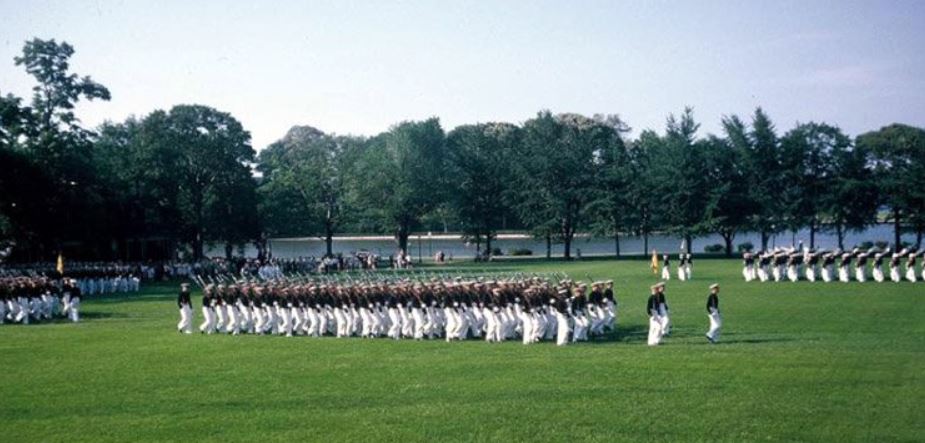 This website is dedicated to
enhancing connections within the Class of '66 by keeping us informed,

providing assistance to those in need, and

stimulating communications.
---
---
Welcome aboard, Classmate!
---
---
Please note – the website will continue to expand to offer information, resources, photos and more for the Class of 1966. If you have suggestions, comments or concerns, please contact the USNA 66 webmaster.

EMERGENCY ASSISTANCE
Classmates may send an email to initiate the process for getting financial or other assistance in the event of a disaster or other severe incident (house burned down, family member in hospital and need a place to stay nearby, mudslide or forest fire, hurricane, tornado, flood, terrorist attack, etc.). Clicking on "Need Emergency Support" will automatically send e-mails to two key Class Officers who will start the process of evaluating your level of need. Your request for assistance will be kept confidential with as few Classmates as possible knowing about it.
The Class process for providing financial assistance can be reviewed by clicking here.
DO NOT USE THIS EMAIL FOR ANY COMMUNICATIONS THAT ARE NOT OF AN EMERGENCY NATURE. Use the Contact Us page for non-emergency communications.
Army-Navy Game (Boston)
Recent Posts