2021 Leadership Awards
21 September USS GONZALEZ Leadership Awards Ceremony
Carl Fulford will make the presentations on board GONZALEZ at NavSta Norfolk. The SOE is as follows: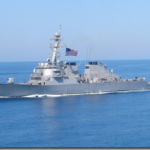 Tuesday, 21 September
1030 GEN Fulford and Classmates board GONZALEZ and meet with the CO and XO in the CO's cabin
1100 Leadership Awards Ceremony on Flight Deck
1130 CO has invited GEN Fulford and Classmates to enjoy lunch in the Wardroom
1300 GEN Fulford and Classmates depart GONZALEZ
As before, our Classmate, Charlie Votava, is the POC for the Tidewater area. Should you be able to attend, please coordinate with Charlie and let him know that you will be there. Email charlievots17@gmail.com, Cell (757) 647-6536. Charlie has other events planned for the gathering of Classmates in Norfolk for the festivities.
15 July 2021 USS HUE CITY Presentation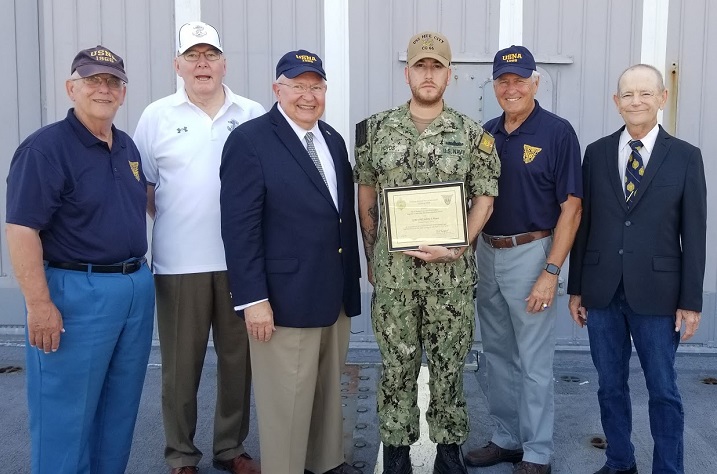 On Thursday, 15 July 2021, a group of local Tidewater '66ers welcomed Pierce Johnson and Chuck Grutzius to Norfolk for the annual awarding of the USS HUE CITY (CG 66) Outstanding Leadership Award for a Petty Officer to CM2 (SW) Johnny J. Hoyos, USN. For more information including pictures of the event Click HERE. A listing of all recipients of the two Class of 1966 leadership awards may be found by Clicking HERE.
Football Season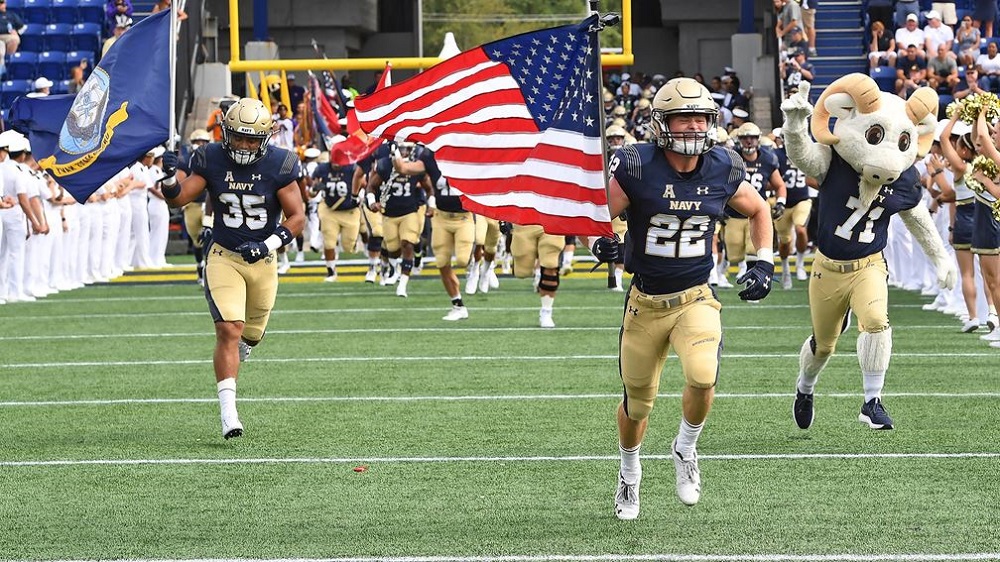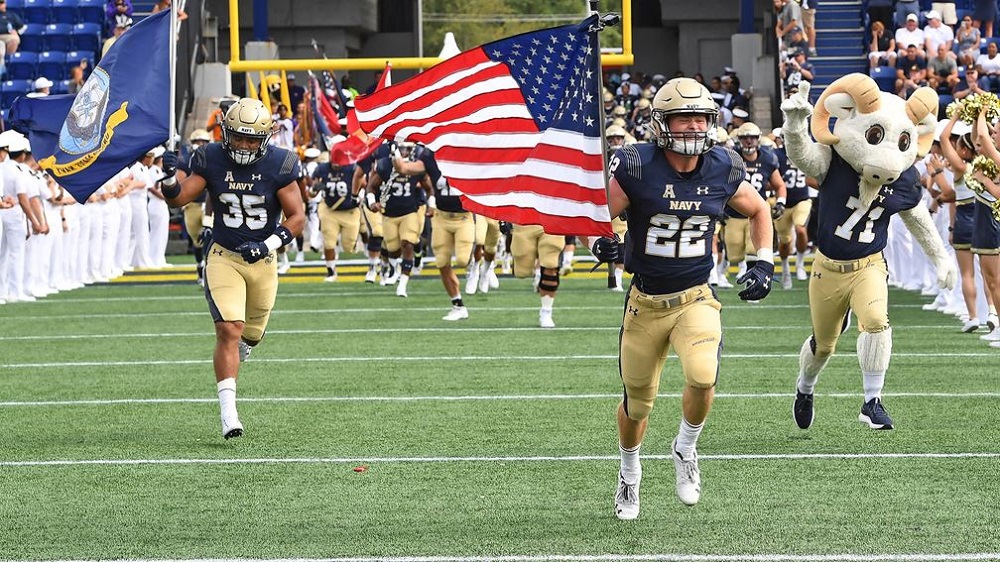 Home Football Game Tailgates
There is a Class of '66 tailgate party at each home game. The location is on East/SE corner of the Gold side (visitors) parking lot. (MAP). The tent is well marked and visible from the stadium.
We start 2 hours before kick-off rain or shine. Our tailgate Mission BBQ meals are served starting about 2 hours before kickoff. If you arrive late, some buffet items may run out. The line closes down 30 minutes before kickoff and reopens again immediately following the game. Any remaining food will be distributed in carryout boxes to attendees.
Due to generous donations, the initial price for each attendee at the first game will be only $15. Children under 12 are free. Cash is preferred but note to bring the exact amount as making change may be problematic.
You may sign up for one or more '66 and '16 home game tailgates by emailing Charlie Jones at technidigm@gmail.com. All money is collected during the tailgate. While last-minute changes are OK, we appreciate knowing who plans to attend by the Tuesday before each game/tailgate. On Wednesday, we will order an amount of food from the caterer accordingly.
Mask Policy as of 18 August 2021: Click HERE.
Classmate Ticket Exchange: Email Charlie Jones.
Weekly Class Breakfast
The Class of '66 has an informal breakfast each Thursday at 0900. We are currently eating at "Eggcellence". All are welcome, bring a friend.
Note from the organizer, John Posoli: Recently Paul Cotter traveled for close to 2 hours to enjoy the companionship of his '66 Classmates. Turn off the computer and come!
Reunions
Comearound 27-29 October 2021: Click HERE for details
55th Reunion 1-4 September 2022: Click HERE for details. NOTE: hotel reservations open on Friday, 1 October at 1200 EST.

Interments
Click HERE for details
Connecting Via Zoom
Our USNA '66 Thursday breakfast meetings in Annapolis gave way to the pandemic early last year, so Rodger Carter then Don Jackson started up Zoom sessions as an alternative. Charlie Jones took over the "Guy" hosting duties. Our Classmates Zoom is Tuesdays at 2 PM ET. The Classmates Zoom attendees migrated to scheduling topics of potential, common interest and, eventually, ran out of topics and went back to general, ad hoc discussions. Ginny Jones hosts the ladies/SO's. The Ladies Zoom is every Wednesday at 4 PM ET, and Linda McCook, who lost Kevin McCook this past year, started a monthly Zoom session for the wives of our deceased classmates called "Sail on Solo" (SOS), the first Monday of each month at 4 PM ET.
Previous topics, recordings and how to participate.
All spouses, SOs and wives of deceased classmates invited.
Special monthly conversations with wives of deceased classmates.
October Comearound
Recent Posts