Annapolis, MD 1-4 September 2022
Bravo Zulu to ALL for a Great Event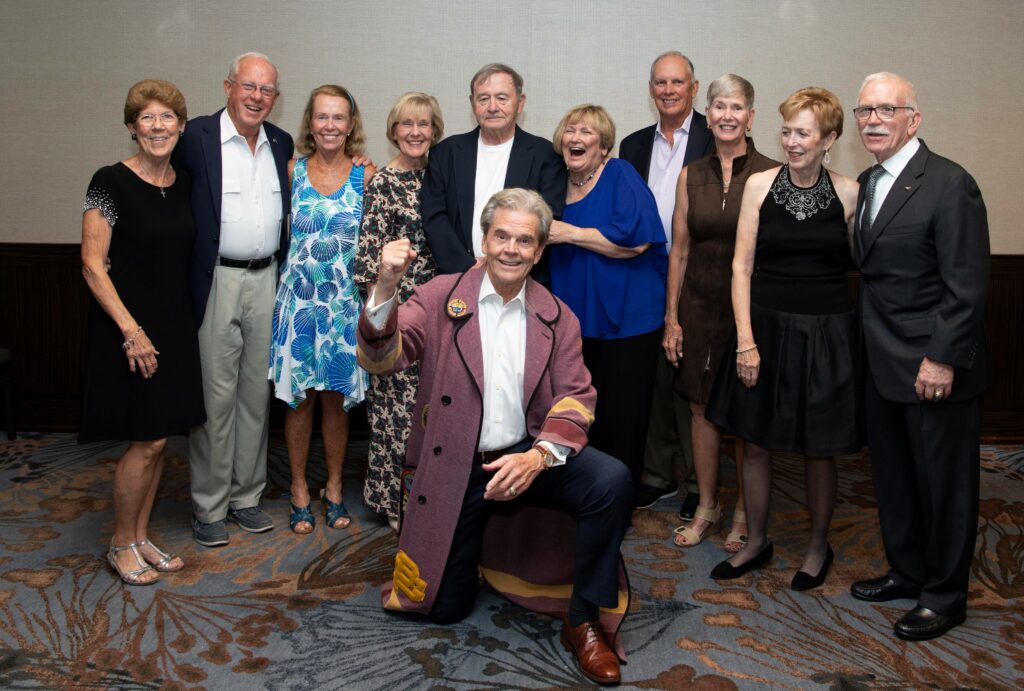 P-Rade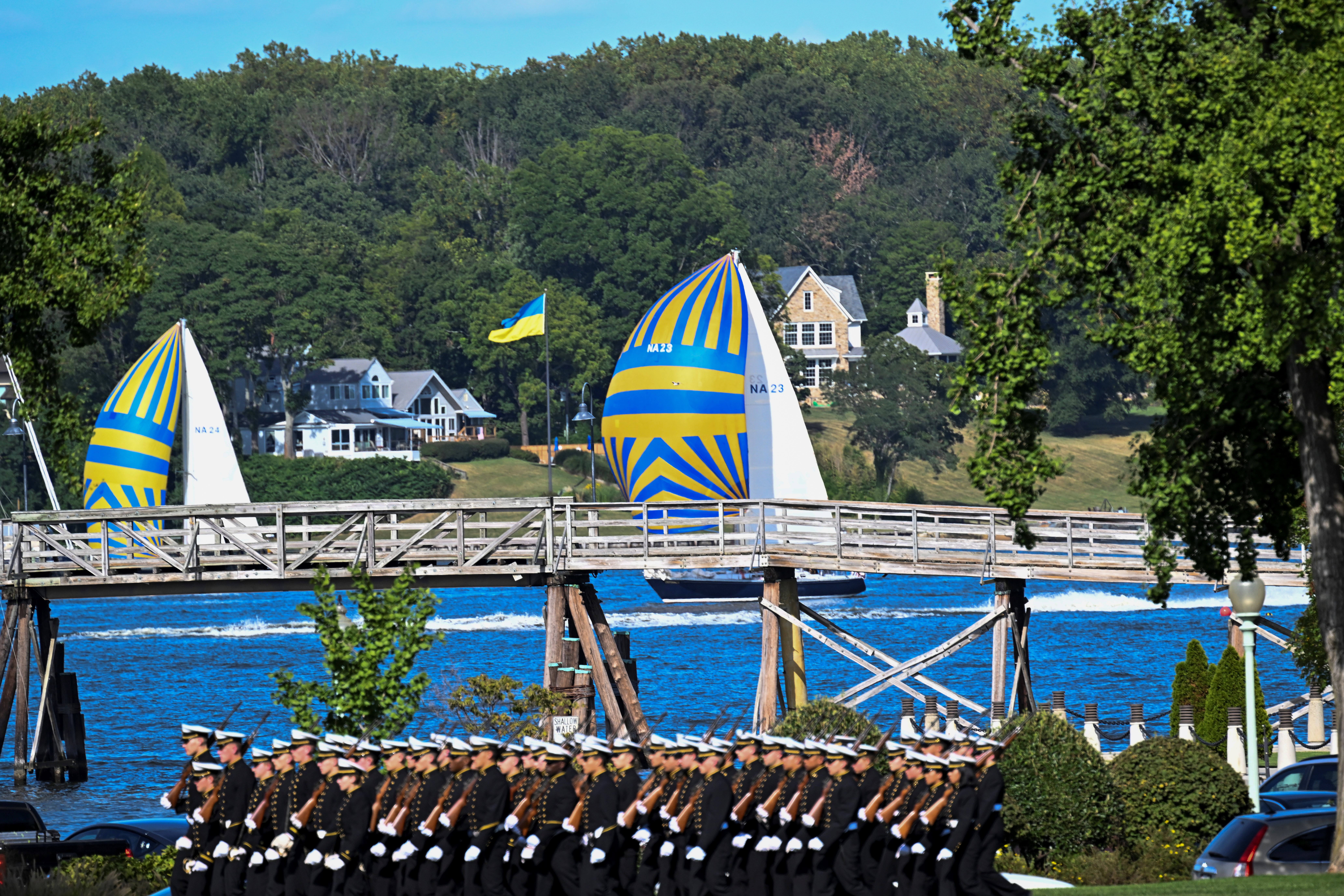 Memorial Service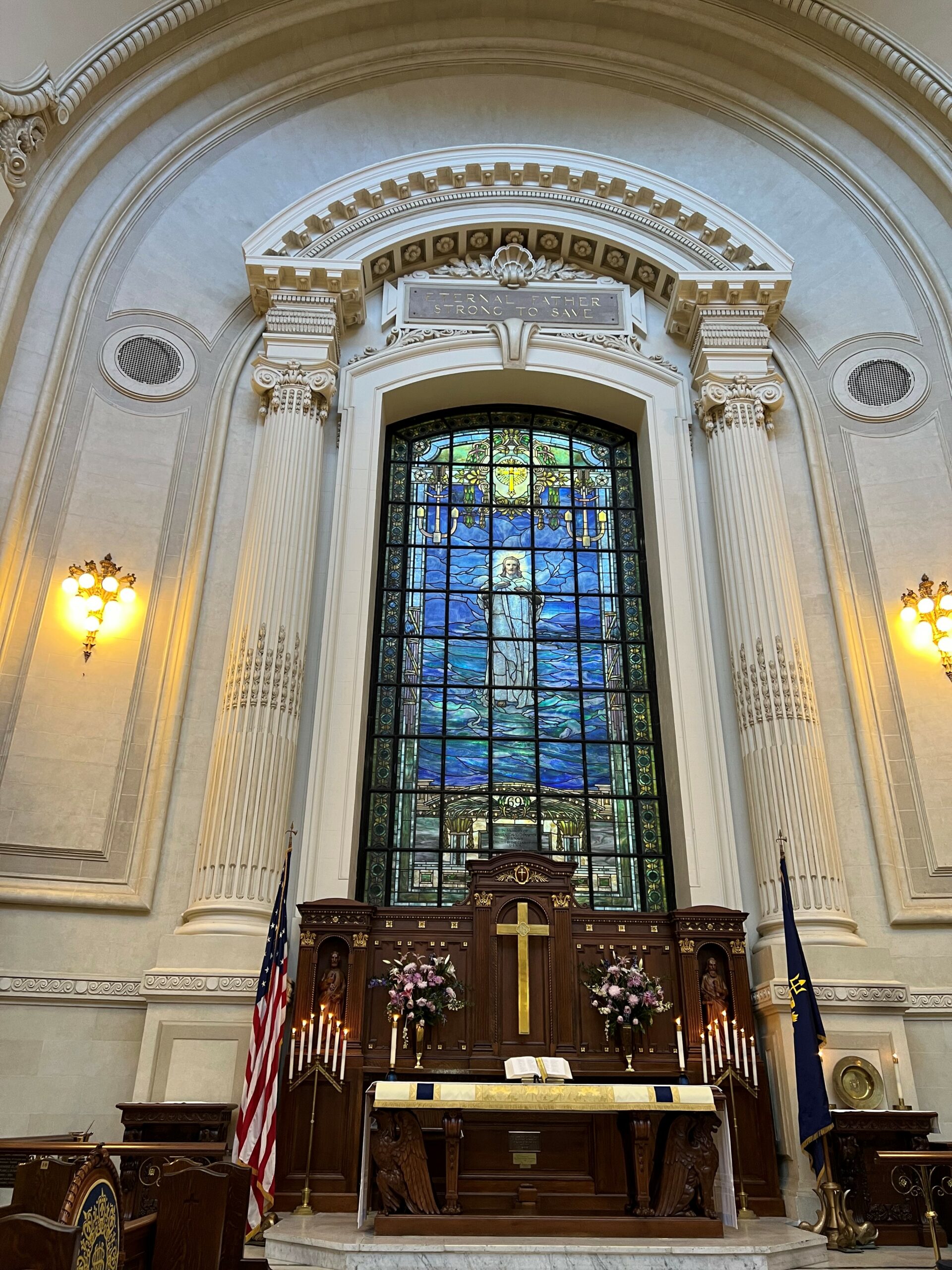 Classmates, wives, friends, and nearly 20 widows remembered those who have passed since Induction Day on 27 June 1962. The Memorial Service on Friday, 2 September, was lovely with Bruce Bickel providing the welcome and invocation. Denny Rigstad read the scripture and Carl Fulford, Scott Redd, and Phil Bozzelli announced the names of all deceased classmates. For a copy of the Memorial Service program with the names of the deceased, Click HERE.
Supe Briefing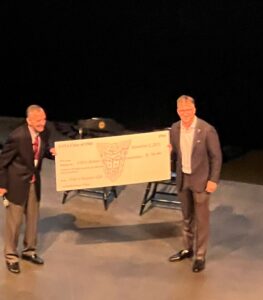 Game and Tailgate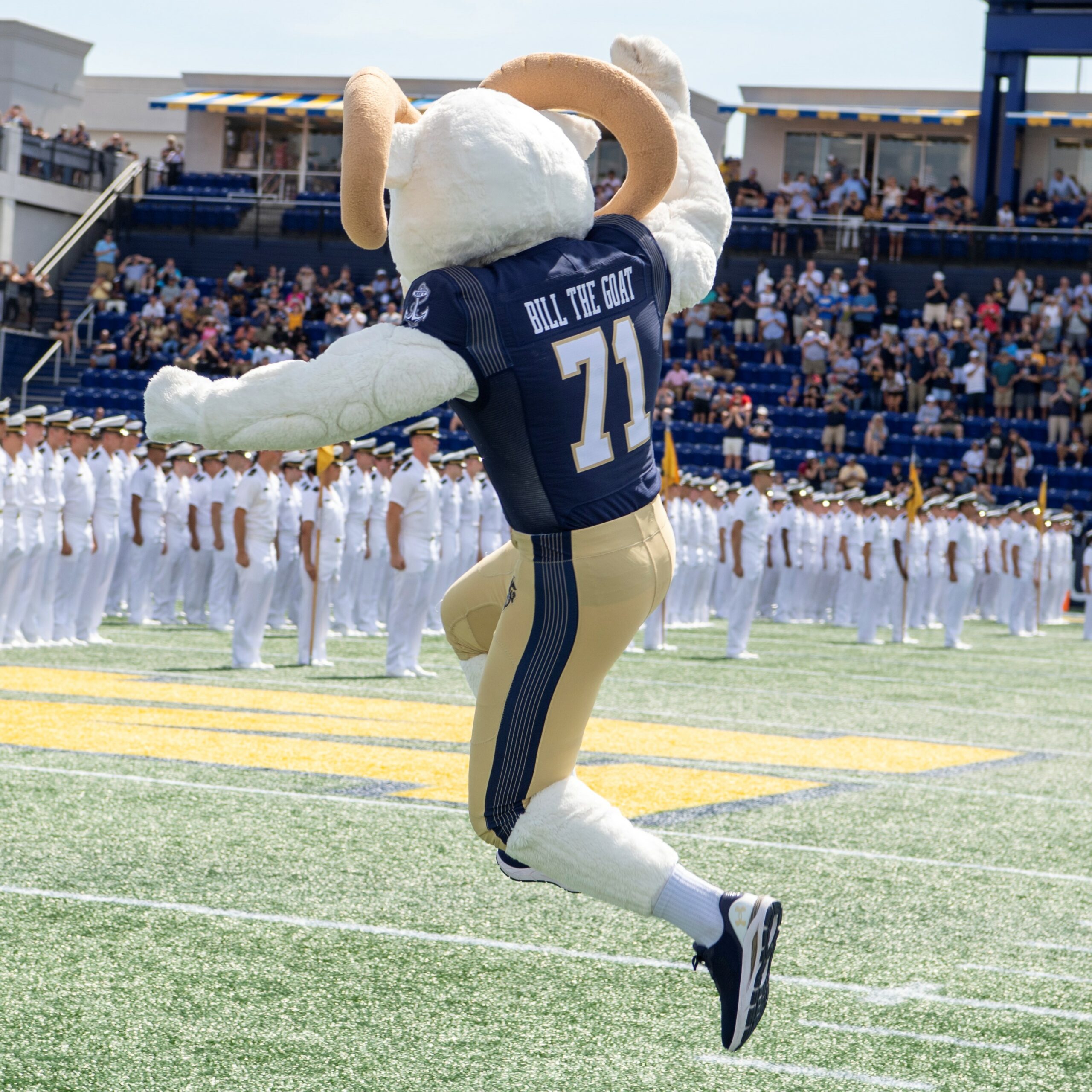 THANKS To All Volunteers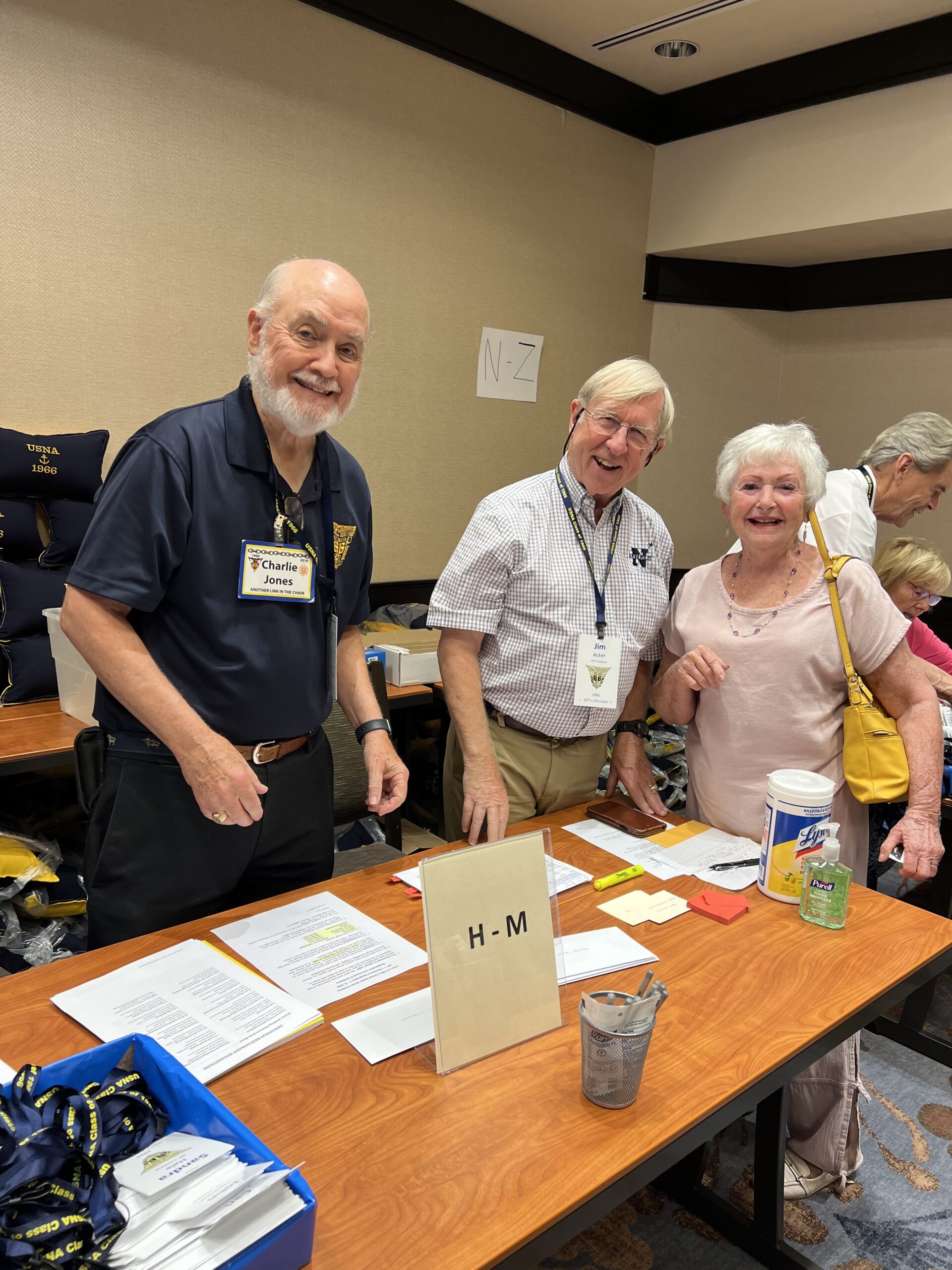 Reunion volunteers Charlie Jones and Jim Acker share a laugh with Maureen Callahan. Class President, Scott Redd, commends the extraordinary volunteer efforts of so many classmates, wives and widows. Click HERE to read his letter of thanks.
Widows' Gratitude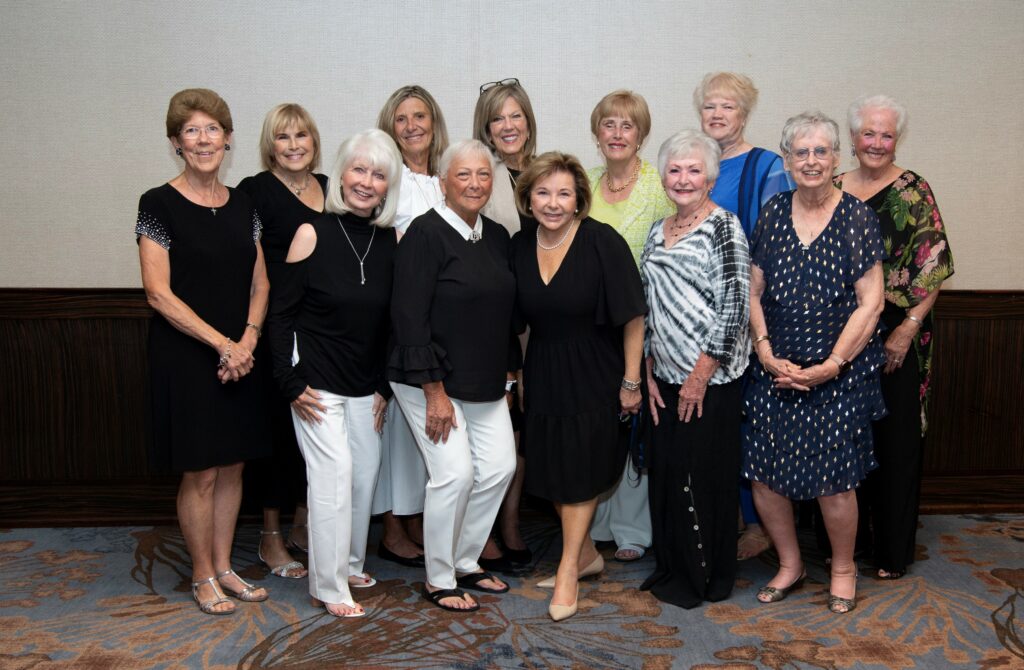 Dear '66 reunion organizers, on behalf of all the widows in our '66 Sail On Solo group, congratulations on the formidable job you did organizing our reunion. It was a phenomenal success! Thank you for making this memorable event possible for so many of us.
The overwhelming generosity of the class enabled quite a few widows to attend who may not have done so otherwise. Taking care of the reunion activities, as well as travel and lodging, was such a benevolent gesture to all of us. It has made us feel so much a part of the class of '66 to know that you have included us on equal footing, even though our husbands are no longer with us…
For the widows especially, the Memorial Service in the chapel was a significant event. Many in our group were moved by the reading of the names and the tolling of the bell. Sitting together in the first two rows, we really felt the love and support of one another, as we reflected on those we knew who have gone before.
So many thanks to so many people from those of us sailing on solo, Linda McCook
Note – for a complete copy of the letter, Click HERE.
Tell us YOUR story of the 55th + 1 Reunion!
Email any photos and/or anecdotes you'd like to share on this website to usna66webmaster@gmail.org. We'll post what we can. Thanks!
Professional Photographs Available Here
USNA66 Classmates – a professional photographer was on hand at the Friday evening banquet and during the tailgate. The photographer took a variety of poses (organized, UNorganized and candid). These photos will be available for download (free) or to purchase in several formats. Please click on the large blue button below to access professional photos of the banquet and tailgate. Classmates, please note: you will be required to provide your name and email address to access the photographer's website.
Click HERE for a digitized copy of the 1966 Lucky Bag
Army-Navy Game (Boston)
Recent Posts