The Class held its third 2023 luncheon on 9 August at the Army Navy Country Club where Classmates and Spouses enjoyed inspiring comments from Gavin Hickie, Head Coach of Navy's Rugby Team. Coach Hickie and the Navy's Varsity Men's Rugby team recently finished the 2023 season with a fantastic record of 18 wins and no losses and went on to win the National Championship! Click HERE for Coach Hickie's bio.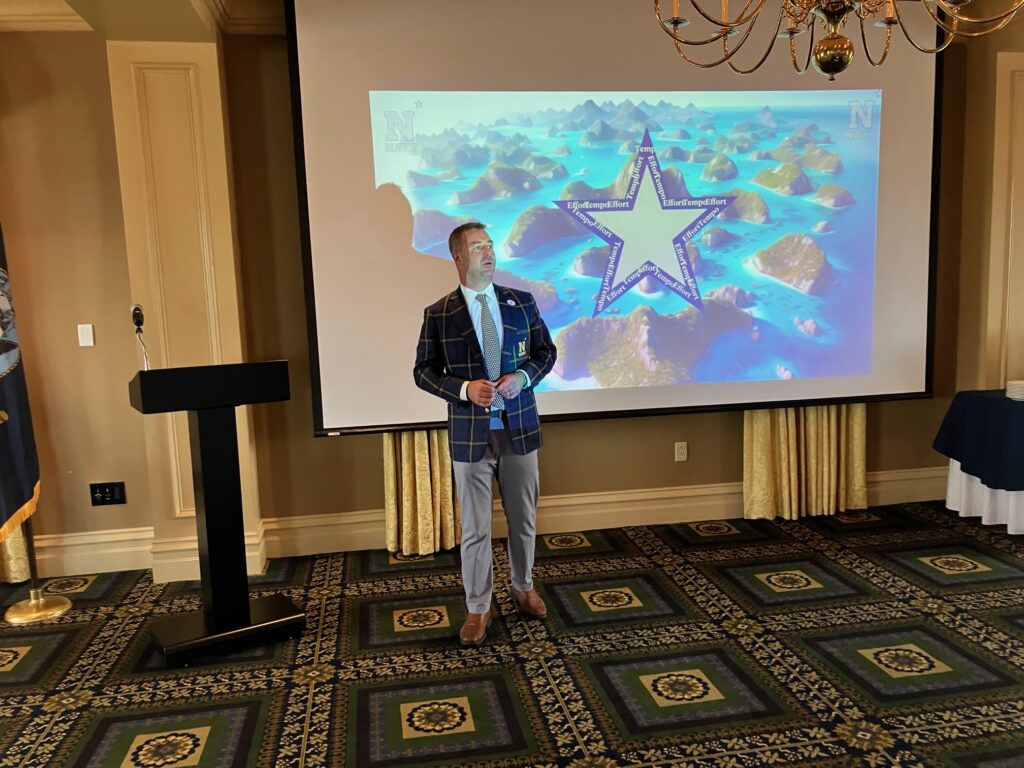 Class President, Scott Redd, said a few words about the upcoming Class Zoom meeting about our Class-wide Wellness Support program. You will hear more details on this program at the Zoom meeting on 17 August.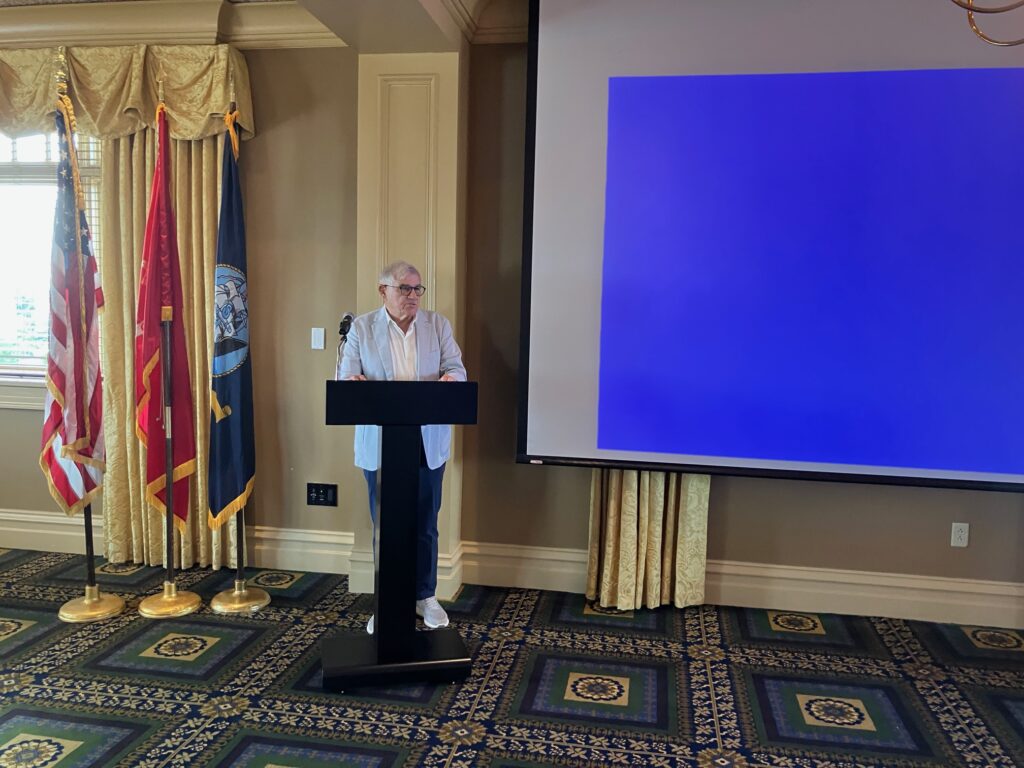 Sam Marrone then gave a brief history on how Class of 1966 Classmates Carl Fulford, Sam Marrone, and Jon Prusmack played very significant roles with the Academy to turn the Navy's Rugby program from a Club sport into a Varsity sport. This effort included raising over $2 million dollars for the Rugby program, which includes both men and women teams. Click HERE for a brief write-up. Click HERE for a video of all the luncheon presentations.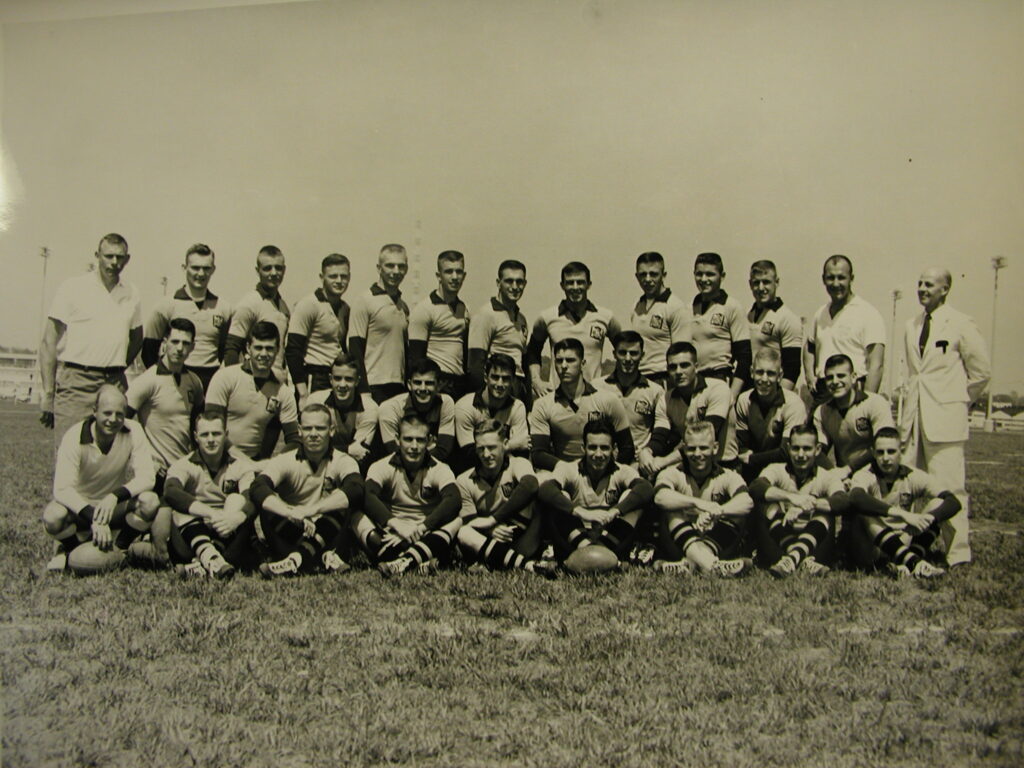 Tom Eubanks very nicely summed the luncheon program up this way:
"There were three speakers: Sam Marrone led off and spoke to the path Rugby has taken at USNA to grow from inception/Club status to NCAA Division I, and to achieve the National Championship in its first year – on the strength of that incredible 18-0 record.

Coach Gavin Hickie followed with a compelling talk regarding how and why he arrived at USNA, what it means to him, and then spoke primarily about the character of the team, and how he's imparting leadership/warfighter elements in ways that interface and complement the Rugby team's on-field performance, and for each game's post-game assessment, contributing to constant improvement. It's amazing what he's doing as a coach who was not in the military, nor even previously associated with it. Gavin was truly inspirational, and I wish more of our classmates could have seen his talk.
The final speaker was CAPT Frank Franky, the senior SEAL in the Yard, who spoke last to the authenticity of what Gavin is doing, and how the Rugby experience relates to developing 'warfighters' who truly understand what that means – i.e., the elements of leadership and warfighting that the sport naturally imparts to its participants. By the way… CAPT Franky flew in just for this event from San Diego and returned immediately after the luncheon. He was the perfect capstone presenter.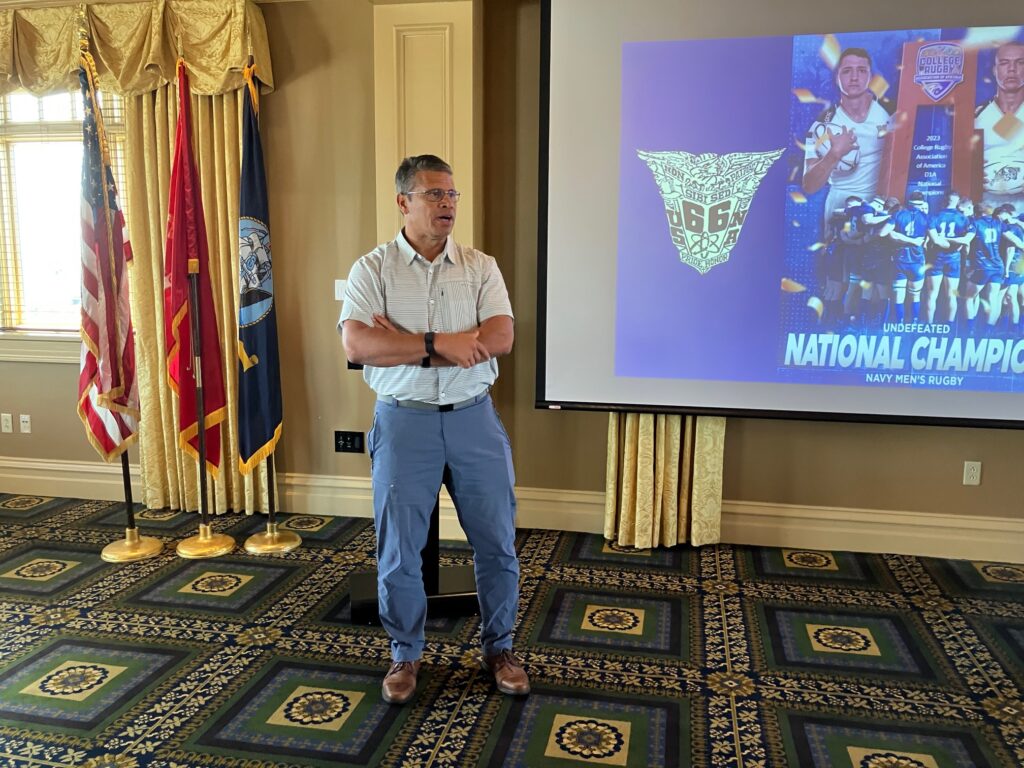 Classmates who attended the luncheon included Tom and Betty Eubanks, Tom Grim, Scott Redd, Robert Percival, Sam Nicholson, Sam Marrone, Chuck Grutzius, George Moore, Chuck and Karen Tebrich, Rodger Carter, Andre Simonpietri, and Mike Castelli, Phil Bozzelli's son-in-law."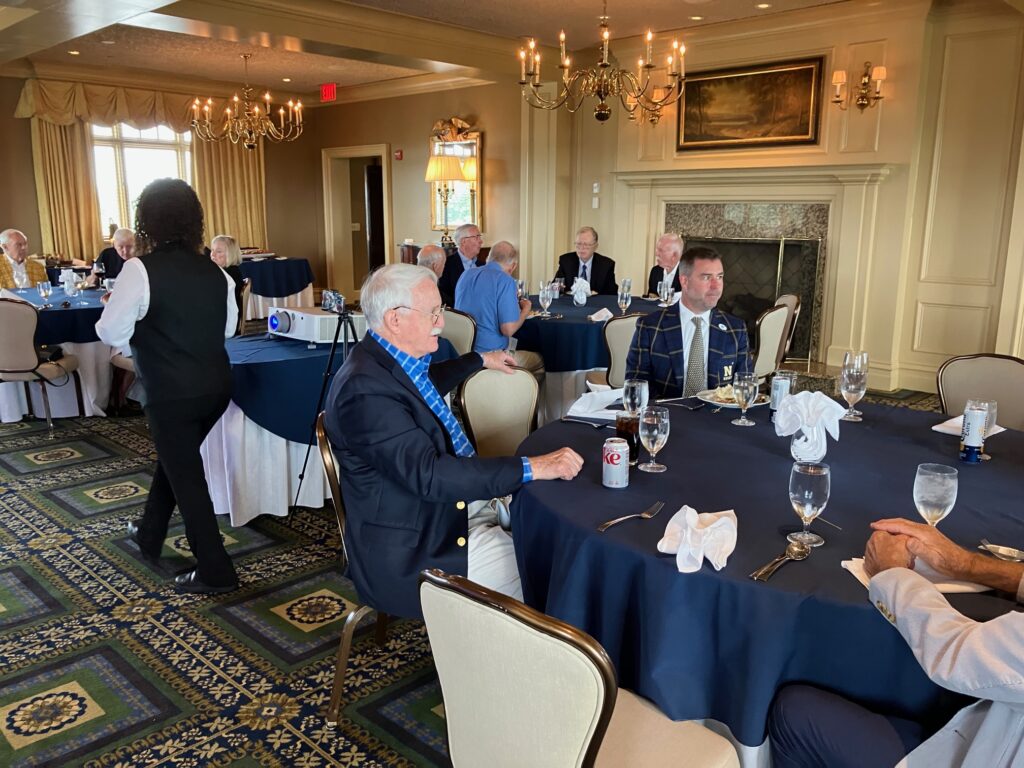 Army-Navy Game (Boston)
Recent Posts