Wreaths Across America at USNA
Posted: 9/20/2021
Nine years ago Wreaths Across America (WAA) was started at USNA at the request of a gold star Mom and Dad. We started out slow the first two years, but for the last 7 years, thanks to your generosity, we have been able to lay a remembrance wreath for each headstone and the entire columbarium during the wreath-laying ceremony in December.
The wreaths are donated by each of you and I truly appreciate your kindness. Every year I hear stories from roommates who want to honor that bond formed so many years ago, grandchildren that can't be here but want to honor their grandparents, and gold star families who lost a loved one way too soon. They are so grateful that we can do this to honor and remember the special person they knew and loved.

The ceremony will be Friday December 10, 2021 TTD. (probably about 0900) This is the day before the Army Navy game. At this point we are unsure of the complete details, due to COVID, and will wait until closer to the date to see what USNA will permit for attendance. We are hoping that things will be open and that we will be allowed to have as many as would like to attend to lay the wreaths.

For more information and to donate, visit WreathsacrossAmerica.org/md0011, scroll down to "Sponsor Wreaths".

Thank you for your support. Carol Turman, Coordinator WAA-USNA.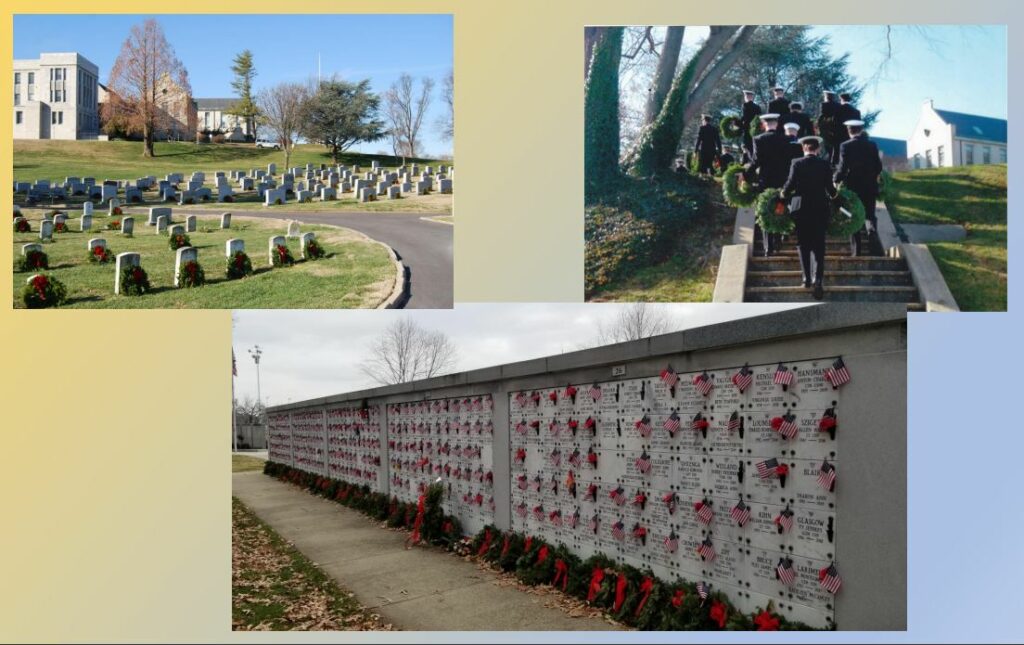 «
Action: Reunion Survey
Army-Navy Game (Boston)
Recent Posts